Commercial Sliding Door Locks
Commercial sliding door locks are all very similar they have a large strong hook tongue that flips out of the lock body that is morticed (housed) into the leading edge of the sliding door panel hence the lock body is inside the door extrusion and is operated by a key cylinder that is inserted into the lock body from the outside face of the extrusion. This key cylinder from the outside is operated by key but on the inside it can be either a key or a thumb turn. There are two types of strikers; a striker is the part that the hook locks into to attach its self securely to the frame, one is a fixed no moving parts and the other has a spring loaded catch that holds the hook. There is no handle to this lock so handles are separate and come in many shapes and sizes usually in a D-handle format often off set to give more hand clearance. We carry spare parts so we can usually do the repair or replacement on the first visit. Click here to request a price using the enquiry form.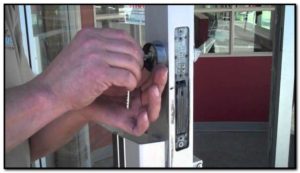 There are many different types of commercial joinery hinge door locks from the commercial deadbolt which is almost the same as the commercial sliding lock set up mentioned above too very specific locks for school class rooms and office locks with fire exit requirements etc. We have access to all of them including parts.
For commercial door flush bolts and hydraulic closers go to Commercial Joinery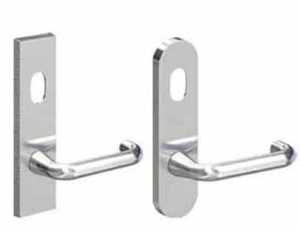 Commercial flush bolts are recessed into either the timber or aluminium panel they are on, the timber ones being different than the ones used for aluminium doors. They are also different than the ones used for residential joinery. The bottom flush bolt often goes into a dust socket this is a speicial fitting that fits into the concrete floor with a srping loaded centre. We have access to all types of flush bolts and carry some in stock.
As your joinery becomes a little older and things start to wear and even newer homes with building movement etc locks can get out of alignment and jam the worst thing to do is force it or slam it as this could increase the problem. Give us call we'll sort it out. If you get onto it right away it quite often just needs the door re-squaring up or the lock striker plate adjusting. However if it needs replacing we carry a comprehensive range of locks and parts.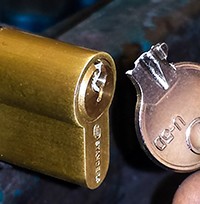 Do you need help with a window, lock or bumpy sliding door? Fill out this form to get in touch.