Sliding windows have small wheel set ups in the bottom of them these are usually of fixed height so if the window is dragging or not sliding smoothly they need to be replaced soon. If left then the track becomes damaged and if this goes on to long it can become a major problem. We carry many different types of wheels so we usually have the right wheel for the job first time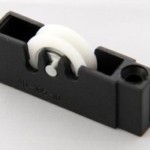 Sliding window track damage can happen for different reasons but replacing it is possible. Some windows have removable tracks most modern sliding windows do, which can make things a bit easier other wise, especially on older joinery the damaged track must be cut out before a new one can be installed. A new track can give older windows a new lease of life and is more economical than a replacement window by a long way.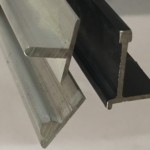 Sliding windows also have felts (mohair draft seals) which keep draft and water etc out plus help keep the window on its track we carry a comprehensive range of replacement felts so again we can sort it out first time. Replacing felts also helps stop heat loss so saves you money.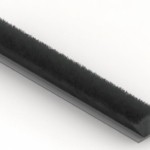 Sliding Window Maintenance
Very simple is cleaning out the sliding window track with the crevice tool on your vacuum cleaner this gets rid of all the grit etc that wears and jams the wheels. Some windows will be too narrow so a narrow screw driver with a rag rapped around the tip to stop scratching can be used. Lubricating your window with silicone spray is the best we use a can you can spray upside down which is useful to get along the bottom of a window. Don't use WD40 or similar on sliding windows as it attracts the dust and clogs them up.
Do you need help with a window, lock or bumpy sliding door? Fill out this form to get in touch.