Hinge doors can often drop out of square which can make the door difficult to use as it will drag on the bottom or catch on the top edge of the frame. It will also cause locks not to line up see locks. We can realign the door panel with the frame squaring and resetting it so everything lines up and stays that way. This problem can also be caused by the hinges see below.
Solution on older and problem joinery where the door panel's aluminium extrusion is of light construction we can replace the bottom glass with an aluminium panel that is glued in place this will strengthen and square up the door panel permanently.
Commercial Situations; this is also a common solution to commercial type buildings where the doors get a very heavy traffic usage along with a couple other strengthening techniques .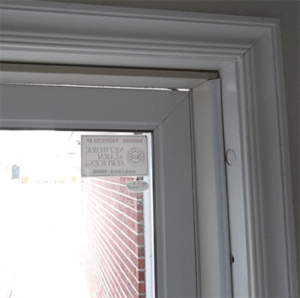 Aluminium hinges can stretch causing the door to drop out of square plus they can just break from fatigue we carry a number of common replacement hinges and have access to many others. Often for older joinery a manufacture will no longer be producing your hinge but with 20 years experience we will have a replacement option for you.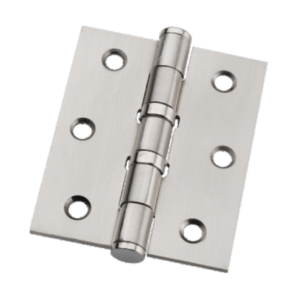 Flush Bolts are often used on French doors sometimes mounted in the edge of the door panel that has no handle so the locking panel covers them and some times on the face of the non locking panel. They come in surface mounted or recessed formats with a number of different bolt lengths and tip shapes. We carry a comprehensive range and can normally sort any issues on the first visit. As they age they can stretch and/or unadjusted and start jamming if this happens don't force it there is usually two bolts one at the top and one at the bottom if ones not working just lock up with the working one and give us a call often its just a matter of adjustment.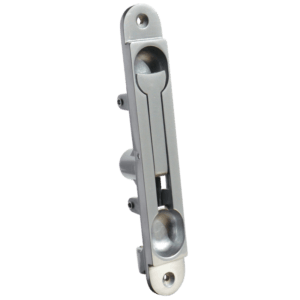 Door Seals (Felts or Rubber seals)
Whistling noise and leaks from around doors can be caused by worn or missing felts or rubber seals. We carry many different types of mohair felts and rubber seals to solve these issues. This is a common problem and the repair process for this is trial and error so a remedy cannot be guaranteed however with years of experience we can usually come up with a solution more often than not first time. (Please refer to our Warranty page)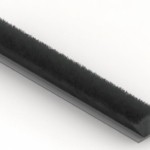 Door closers are in their basic form a rectangular shaped box that houses the hydraulic mechanism that has either a pivot elbow type arm bolted to it or a slide rail arm setup. This setup is attached in one format or another to the door to give the door panel a controlled closing and latching speed with some having a hold open option. They also come in different sizes depending on the size, weight, position and usage of the door. These are more common on commercial joinery but are now finding favour in the residential market as well especially with houses now having air conditioning an auto closing door will save energy/money. If you would like to know if one can be fitted to your door or you have one that needs adjustment give us a call.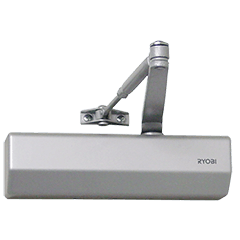 Hinge door maintenance is a common sense approach keeping the bottom channel/sill clean and the drain holes unblocked. You can spray the hinges with WD40 wipe off over spray or a very light oil but remember that after a while you will get a black residue seeping out from the hinge so wipe this off as it's not good on your clothes. The door lock mechanism that's the tongue that comes out of the edge of the door can be lube with WD40 or Silicone spray. If you have a wooden door, take care not to stain the timber of the door during this process. Don't use WD40 or similar on lock cylinders use silicone spray or graphite.

Do you need help with a window, lock or bumpy sliding door? Fill out this form to get in touch.